Our renovated giant screen digital  features an 80 foot wide screen with clear, bright images in either 2D or 3D from our 4K Barco projectors. Join us for one of our daily shows, watch and learn as history comes alive with our monthly Living History Film Series, or enjoy your favorite blockbuster the 4th Sunday of the month for only $5 during our Hollywood Film Series.
Living History Film Series & Hollywood Film Series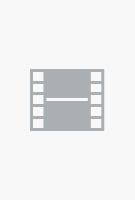 VIP Reception for WASP Legacy
Limited VIP Reception to be held in the World War II Gallery near the WASP exhibit. Meet Erin Miller, Author and Granddaughter of WASP pilot Elaine Danforth Harmon and Filmmakers, Adam and Kara White. Then proceed to reserved preferred seating in the Center Stage area for the Honoring the Legacy of the WASP Presentation.
Honoring the Legacy of the WASP
The Air Force Museum Foundation and The National Aviation Hall of Fame invite you to join them for an evening honoring the legacy of the Women Airforce Service Pilots (WASP) on Thursday, November 11, 2021 at the National Museum of the U.S. Air Force. Three ticket levels are available. All include admission to a special presentation starting at 7:00 p.m. The presentation will feature author Erin Miller sharing stories about her grandmother, WASP WWII pilot Elaine Danforth Harmon and discussing her book "What Grandma Did." Then filmmakers Adam and Kara White will introduce a screening of their film "RISE ABOVE: WASP." A panel discussion and Q&A will follow. The presentation will be held in the second building of the Museum. TICKET #1 - Admittance to a VIP reception held from 5:30 p.m. - 6:45 p.m. in the Museum's WWII Gallery, plus a signed copy of "What Grandma Did" and preferred seating for the special presentation - $75 PLEASE NOTE: THE VIP RECEPTION DOES BEGIN AT 5:30 p.m.- ONLY THOSE WITH THE VIP TICKET WILL BE ADMITTED AT 5:30 p.m. ALL OTHER TICKET HOLDERS WILL BE ADMITTED AT 6:30 p.m. TICKET #2 - Signed Book Copy Package: A signed copy of "What Grandma Did" and admittance to the special presentation - $30 Members/$32 Non-Members TICKET #3 - Special Presentation Only: Admittance to the special presentation - $10 Members/$12 Non-Members